How to Plan a Doggy Day Out
Dogs can make great traveling pals! Here's what you need to know before you set out on a day trip with your dog.
Doggy Personality Test
Before you plan your doggy day out, you should think about their personality and preferences.
Does your dog get anxious around lots of people? Are they well-behaved with children? How about other pets? Do they do OK with noisy crowds, or do they find it overwhelming? Answers to questions like these can help you pick a place or event where your dog will feel comfortable—and you can have a more enjoyable time.
Maybe your dog is an energetic social butterfly. Then they might love hanging out at a busy coffee shop or wandering around the local farmer's market.
Or maybe they're more of a lone wolf who enjoys more tranquil settings. Then you might want to plan a hike along a quiet trail or take a trip to a secluded lake.
Dogs who are somewhere in between might like to chill out on a not-so-crowded restaurant patio where they feel safe but can still enjoy the sights and sounds.
Keep in mind that your dog's mood can change while you're out and about, especially if they're feeling tired or under the weather. Pay attention to your dog's body language and behaviors.
If you notice signs of stress, such as a stiffening body, swishing tail, rigid ears, or darting glances, it might be time to take your dog home or at least give them a break somewhere calm until they seem relaxed again.
Doggy Etiquette Tips
Before considering which day trips to take with your dog, you should make sure they're well-trained and able to understand basic commands, like sit, stay, leave it, and drop it. You should also be able to control your dog easily. They should walk nicely on a leash without a lot of pulling and not be inclined to lunge after every dog that walks by.
Here are some other tips to help ensure you and your dog have an enjoyable outing:
If your dog wants to say hello to someone, ask them if it's OK first. They may have allergies, or they might not care for four-legged friends. Crazy, yes—but some people don't naturally go gushy for dogs.
Try to keep your dog from jumping up on people. Make them wait until they have all four paws on the ground before they greet them.
Carry a pocketful of treats on your outing so you'll have a reward for good behavior like not jumping up on someone.
Be prepared to gently intervene if a child (or a childish adult) gets a little too rough with your dog. There's no need to scold them or cause a scene. Just suggest they take it easy and show them how your dog likes to be handled.
Avoid feeding your dog in a crowded place with other dogs nearby. One of those pups could be food aggressive and start a kerfuffle.
Accidents happen. If your dog has one, clean it up and apologize to the folks around you if it seems appropriate. They'll appreciate that you handled the situation promptly rather than walking away or attempting to cover it up. If they have a dog at home, they'll understand and may even offer to help.
Make sure your dog isn't the proverbial bull in a china shop. It's probably best to avoid going into stores with shelves full of fragile items. If your dog does break something, you should be prepared to offer to pay for it.
Oh, the Places You'll Go
We've brainstormed ideas for the best day trips with dogs in tow. How many of these would appeal to you and your pup?
Check out an outdoor sculpture park
Browse pet stores or other shops that welcome dogs
Roam around a lively farmer's market
Attend a free outdoor concert
Explore a new dog park
Meander through a street fair
Romp around a sandy beach
Visit a state park
Paddle around in a kayak or canoe
Take a run along a trail together
Grab a bite at a dog-friendly restaurant, coffee shop, or brewery
Venues that have an outdoor seating area may be more likely to be dog-friendly. They're also a great option for pups who have fun people watching while they enjoy some fresh air.
Pet stores like Petco are typically dog-friendly, and some have free treats at the register!
Google It
Google and other search engines are a great resource for gathering information about doggy outings. You can also check popular people travel sites like Trip Advisor for fun ideas and reviews from other pet owners.
In addition, take a look at sites that are dedicated to dog travel, such as:
GoPetFriendly.com – Find dog-friendly hotels, restaurants, and other locations. You can search by city, state, category, or name.
Bring Fido – Search for dog-friendly hotels, restaurants, activities, events, services, and destinations. You can read dog parent reviews and ask their experts questions.
The Adventure Dog Blog – Get tips and advice for outdoorsy adventures with your dog at this blog, which covers everything from hiking to camping.
What Stores Are Dog-Friendly?
Stores, restaurants, and other places can change their doggy policies at any time, so it's best to call ahead. Ask them if they allow dogs and find out if there are any restrictions. For instance, they may only allow service dogs or breeds of a certain size.
They may also have limits on where you can go with your dog once you're there, which is good to know in advance. An example, while Starbucks allows all dogs to hang out in their outdoor patio areas, they only allow service dogs inside.
You can order a free "puppuccino" for your dog, which is not on the regular menu. It's a small cup of whipped cream that you'll dog will lap up.
Pack Up for Fido
You'll need to bring some extra supplies and gear for your dog. Your list will depend on where you're going and how long you'll be gone, but some essentials include:
Collapsible water and food bowls
Bottle of fresh water to offer your dog
Leash
Collar and ID tag
Treats
Favorite toy in case your dog might need some entertainment
Poop bags
Pre-moistened pet wipes for cleaning up dirty paws and messes
Doggy first-aid kit
Before you head out, it's also smart to check the weather and pack accordingly. You may need to grab an umbrella, bundle your dog up in a warm coat, or apply some dog-safe sunscreen to their non-furry areas to help prevent sunburn.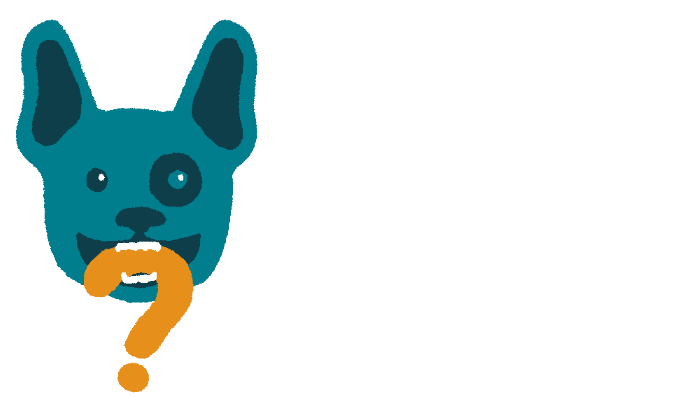 Dogs can get skin cancer too. That's why it's so important to protect exposed skin in places like their noses, ears, and bellies from harmful rays.
Dog Travel Safety
It's important that your dog has a microchip so they can be returned to you more easily. Also, make sure your microchip registry service has your correct contact information on file. Even with a microchip, your dog should still always wear a collar with an up-to-date ID tag. That's the first thing someone will see if they come across your dog.
If you're driving with your dog, remember never to leave them alone in a parked car even with the windows cracked open. Cars heat up fast even on cooler days, which is dangerous for your dog.
In addition, make sure your dog is properly restrained in the car, so they don't distract you while you're driving. They can also suffer more serious injuries in a car accident since there's nothing stopping them from being thrown around or out of the car.
Of course, your dog should be up to date on vaccines to help protect them from serious diseases. Some hotels may ask for vaccine records from your veterinarian. You should check ahead, so you're prepared with any needed documentation. Heartworms, as well as pesky fleas and ticks, can also be picked up from other animals while you're out with your pup. Talk with your veterinarian about preventing these parasites from bugging your dog.
Another thing to keep in mind is that you should supervise your dog at all times. This way, you can make sure your dog doesn't get into any trouble, like eating something harmful, losing their way, or getting into a scrape with another dog.
If your dog does get hurt, pet insurance can help you manage those veterinary bills. And with our plans, you can visit any licensed vet anywhere in the US or Canada, so you're covered no matter where your adventure takes you.