Keeping a Digital Eye on Your Pet's Care
So many pet care apps, so little time! We're here to guide you through the sea of apps and devices that can make it easier for you to care for your pet.
Pet Emergency Apps
Of course, if your pet is bleeding heavily, having a seizure, or experiencing a true medical emergency, you'll want to get them to the veterinarian right away rather than checking an app for advice. However, pet emergency apps can come in handy when it comes to prepping for future emergencies. Here are two you may want to check out.
Pet First Aid by the American Red Cross
The Red Cross brings its expertise in responding to emergency situations to help you care for your pet. Their Pet First Aid app offers videos, interactive quizzes, and step-by-step advice on first aid for over 25 common pet situations.
It can also teach you how to perform CPR on pets of different sizes. Plus, you can toggle between resources for dogs or cats and locate the nearest emergency hospital.
APCC Mobile App
Get quick access to crucial information about pet toxins with the APCC Mobile App offered by The American Society for the Prevention of Cruelty to Animals® (ASPCA®) Animal Poison Control Center (APCC). They've handled over 2.5 million pet poison emergencies, so they certainly know what they're doing when it comes to this topic.
You can use the app to help identify over 300 potential hazards, determine the severity of a toxic ingestion, and figure out the best next steps.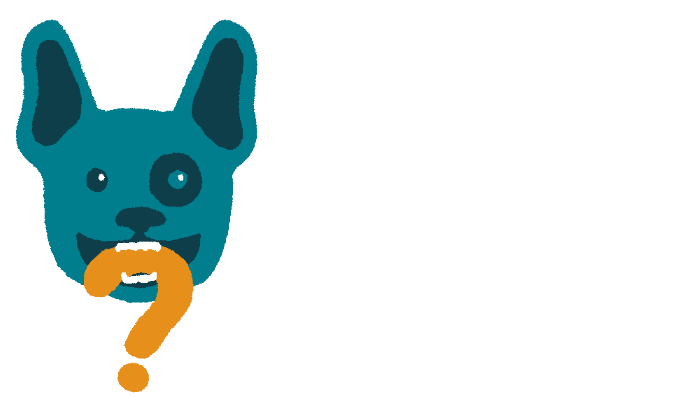 Human prescription and over-the-counter medications consistently top the list for the most common pet poisoning culprits.
Monitoring Man's Best Friend
There are a number of GPS and fitness trackers available for dogs. These devices, which are placed on your dog's collar, work with an app that lets you track your dog's activity, and keep tabs on their whereabouts even when you're not with them.
FitBark
FitBark will remind you of the FitBit watch except that it's worn on your dog's collar. Like FitBit, it monitors your dog's daily activity and sleeping patterns. You can set exercise goals for your dog and compare them to other dogs for added motivation.
Plus, you can share information with your veterinarian and sync it with a FitBit, Apple Watch, and other health devices. It also offers GPS tracking for pet owners in the United States.
Whistle
Whistle combines GPS tracking with fitness and health monitoring. It allows you to pinpoint your dog's location, know where they went and with whom, monitor behaviors that may be early warning signs of a health issue, and set activity goals.
You'll also get weekly reports that summarize your dog's activity and offer relevant insights. You can even have a 30-day health report emailed directly to your veterinarian.
Pet Sitting and Walking
Need to find someone to walk your dog? Watch your pet while you're away? There are apps for that. Rover and Wag are two popular choices that can help you find the services you need for your pet.
Rover
Rover can help you with dog boarding, house sitting, dog walking, doggy daycare, drop-in visits for check-ins, and playdates in over 10,000 cities. You can search, book, and pay for services through their app.
Important to note, they require their pet sitters to provide detailed profile information, get approved by their team of pet sitting experts, and pass a background check.
Wag!
Wag! is similar to Rover in that it helps you find people to walk your dog, drop-in on your pet, or pet sit while you're away. It can also connect you with dog boarding and daycare facilities.
Their pet caregivers are thoroughly vetted, and their services are insured. They also offer GPS-tracked walks and free lockboxes so you can leave your house key in a safe place for your pet's caregiver.
On the Road with Your Pet
From packing all those pet supplies to finding pet-friendly hotels, traveling with your pet can be a lot of work. But some apps can make it easier.
Bring Fido
Bring Fido is a dog-friendly hotel and dog travel directory that includes reviews and pet policies. It makes it quick and easy to find hotels, bed and breakfasts, vacation rentals, campsites, restaurants, parks, and beaches where you and your pooch will feel welcome.
It can connect you with nearby dog walkers, veterinarians, and pet stores. Plus, it can help you choose a destination and plan a trip for you and your dog.
Bark Happy
As their tagline states, Bark Happy can help you discover the dog-friendly world around you. You can use it to find lodging, restaurants, parks, and events for you and your dog.
It also allows you to connect with dog owners nearby to set up playdates, meet up at the local dog park, or just chill out together. Additionally, it has lost and found alerts for dogs in the area and offers exclusive offers on dog products.
Make sure your pet wears an ID and collar even if they're microchipped (which they should be). An ID is the first thing someone will spot if they find your pet.
Watching Over Whiskers
Want to check on your pet while you're out of the house? You can use an in-home camera and app to do just that. They're great for keeping an eye on pets who are older, have health conditions, or experience separation anxiety. They can also let you know which dog knocked over the garbage this time.
Furbo
Furbo is a treat tossing pet camera with HD quality video, infrared night-vision, and wide-angle view. That's right—you can use it to give your dog treats when you're not there. It also alerts you when your dog is barking so you can talk to them and calm them down. Plus, it can notify you when your dog is active, and something may be going on at home.
PetCube Play
Petcube Play is similar to in that it has HD quality video, night-vision, and two-way audio so you can listen to and talk with your pet. It also has a sound and motion notification feature that can alert you when something is happening at home. It does not give you the treat-tossing ability, but it does have a built-in laser toy that lets you play with your pet while you're away.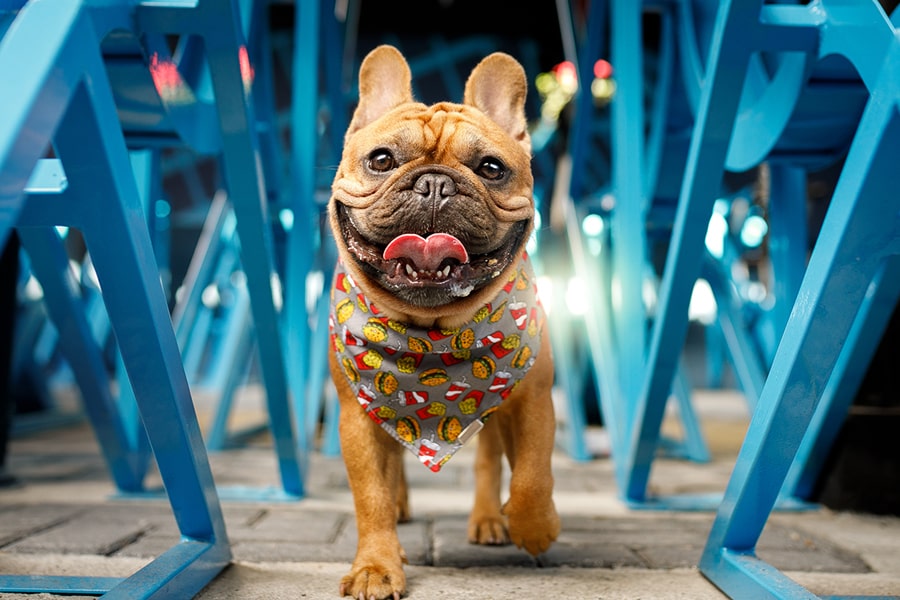 Health Monitoring
Advanced pet health care apps can help you care for a pet who has a health condition or needs close monitoring due to age or health condition.
Pet Diabetes Tracker
If your pet has diabetes, the Pet Diabetes Tracker app can help make it easier for you and your veterinarian to manage their condition. It can record blood glucose measurements, generate a blood glucose curve, and send results to your veterinarian. It is designed to support diabetic pets so they can live a healthy, happy, and active life.
PetPace
The PetPace health collar and app analyzes your dog's vitals and activity to alert you when something might be wrong. For instance, it keeps track of your dog's temperature, pulse, respiratory rate, and activity levels. It can also monitor your pet's body position and follows trends that can indicate your pet is experiencing pain. In addition, you can share your PetPace data with your veterinarian.
If you're looking for ways to help you care for your pet, don't forget to consider pet insurance. It can help you manage the costs of your veterinary bills and lessen financial worry when your pet is hurt or sick.
We even offer an app that lets our customers submit claims before they leave the veterinary clinic. Our app also lets you pay your bill, track your claims, review policy details, and more. Get a personalized quote to learn more about the coverage options available for your pet.