Top Trends in Pet Health and Wellness
What's good for us is good for our pets. That's truly the best way to sum up the latest trends in pet health and wellness.
High Tech for Pets
More and more people are using apps to improve their lives, whether its tracking activity to better their health or connecting with a doctor on a video call when they're sick. So, it's not surprising that more and more pet owners are interested in using technology to help them care for their four-legged family members.
Here are some interesting stats on our use of pet tech:*
Nearly 6 in 10 pet owners say pet tech gives them a greater sense of their pet's wellbeing and security.
Almost 8 in 10 use technology for tracking and monitoring, including microchips, cameras, and tracking devices.
The most popular pet tech categories are health and nutrition apps (24%), smart toys (20%), pet servicing apps (22%), and pet monitoring cameras (22%).
These days, there are some really innovative apps and devices designed for our pets.
For instance, FitBark is a popular dog monitoring device, which resembles the FitBit many of us wear on our wrists. FitBark monitors your dog's activity, sleep patterns, and anxiety levels. You can follow other doggy friends for some healthy competition, and you can even sync it with your FitBit or Apple Watch to stay connected with your pet.
You can also keep a virtual eye on Rover and Whiskers with a number of pet cameras available on the market. Many of them have cool features, such as infrared night-vision, so you can see your pet in low light and the ability to toss your pet treats or play games while you're out of the house. They can also notify you when your dog is barking so you can talk to them and calm them down.
Feeding Fido Like Us
Our pet's diets are trending to look like our own. That's not to say we're putting them on the most recent diet, like keto or intermittent fasting. But we are becoming more mindful about the kinds of food we feed our pets, and we want the very best for them—just like we want for ourselves.
For instance, many pet owners are attracted by products with labels that say they are natural, organic, or human-grade. While natural or organic food sounds great, it's important to remember that there are no official rules governing the use of these terms yet. Human-grade is intended to mean you could eat it safely if you were so inclined, but it does not have an official definition. It would help if you looked for foods that are "complete and balanced," which tells you it packs all the nutrients your pet needs in the right amounts.
There is also a greater interest in pet foods that contain potentially health-boosting ingredients. For instance, some foods contain probiotics to enhance digestion or omega-3 fatty acids to support cognitive function and overall health.
With all of these choices, it can be confusing, and even a bit overwhelming to walk down the pet food aisle. Be sure to talk with your veterinarian about your pet's nutritional needs.
Subscription Pet Food Services
Another rising trend in pet nutrition is the popularity of subscription food services, which, again, follows our own dietary desires. As more people are sampling services such as Blue Apron and Hello Fresh for themselves, they're willing to try out similar ones for their dogs. For instance, the Farmer's Dog, Ollie, and PetPlate offer customized meals delivered right to your door based on your dog's profile.
Hello, Alternative Therapies
Another trend in pet wellness that is in step with trends in human healthcare is the increasing use of alternative therapies, such as acupuncture, massage, low-level laser therapy, hydrotherapy, and stem cell therapy. In fact, 26% of pets were reported to have had mobility-related therapies, including massage, physical therapy, chiropractic treatment, and acupuncture.**
If you're wondering if your pet might benefit from an alternative therapy, you should bring it up with your veterinarian at your next visit. They can help you decide if it would be safe and useful for whatever ails your pet. They can also provide you with a recommendation for a treatment provider if they don't offer the service at their clinic.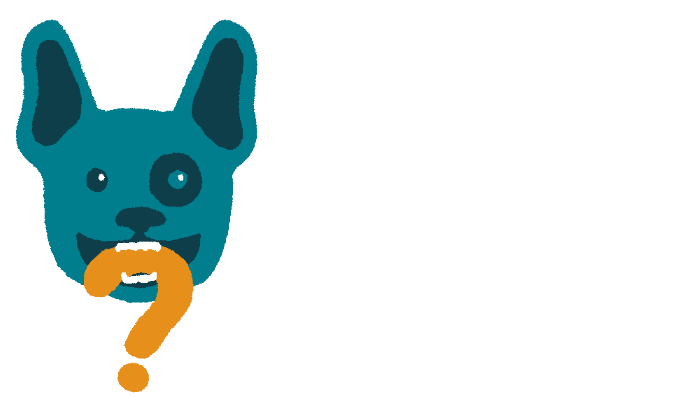 Our pet insurance can help you manage the costs of alternative therapies when they're used to treat a covered condition. Learn more about our plans.
Paying More for Veterinary Care
Pets are part of our families, and many of us will pay any amount to keep them healthy or care for them when they're hurt or sick.
According to the American Pet Products Association, Americans spent $18.98 billion on veterinary care in 2018, and it's estimated that number will go up to $18.98 billion in 2019. That's a lot of money for veterinary care, but our furbabies are worth it!
Part of the reason veterinary care can be expensive is that there are so many options available for our pets. Pets can benefit from all kinds of advanced diagnostic testing and treatments, but they can come with high price tags.
Luckily, you can get help managing your veterinary bills with pet insurance. It can help you give your pet the best care possible without as much worry about the costs.
* "2019 Pet Trends Infographic." Michelson Found Animals, 2019.
** "Pet Industry Market Size & Ownership Statistics." American Pet Products Association (APPA), 2019.